Maurice W Evans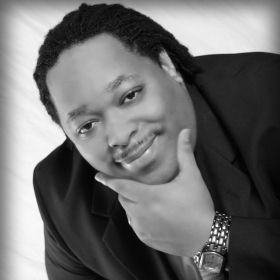 Guaranteed Viral is a registered Buzz Marketing Advertising Agency specializing in Viral Marketing Campaigns. Guaranteed Viral is a one-stop shop for business owners to become empowered with the tools and training they need to achieve marketing success in their business.
Maurice W. Evans, aka "Mr. iGROWyourBiz" is founder of ViralAdvertising.com (Formerly  GuaranteedViral.com.) He is an author, dynamic public speaker, viral marketing expert and Certified Guerrilla Marketing Coach.  Viral Marketing enables business owners to cause their target audience to market on their behalf for free.  ViralAdvertising.com plants the seeds to cause a campaign to go viral through proven methods, systems, and technologies.
Maurice W. Evans is an internationally recognized Author, Expert Coach, Trainer and Speaker and is a Certified Guerrilla Marketing Trainer for Jay Conrad Levinson and Certified Leadership Trainer for the John C. Maxwell Team.
Maurice has been seen in: Wall Street Journal, USA Today, Entrepreneur, Fortune, Forbes, Inc, The New York Times and more!
Maurice's Clients Include: Nielsen Media Research, Mary Kay, Barnes & Noble, Chick-Fil-A Bowl, Colonial Bank, Quality Inns, Mattress World and more!
As a speaker and trainer, Maurice has been keynote for such events as: St Petersburg College, Barnes & Noble, Search Engine Secrets, Guerrilla Marketing Bootcamp, Tampa Bay Business Symposium and more!
Retain Viral Advertising assistance, book your own coaching sessions or speaking engagements with Maurice W. Evans by calling: 530-763-2867.
You can read more about him at www.iGROWyourBiz.com.